Products
Bingo
Games
Bingo games prove to be a valuable resource for educators as they cultivate an engaging, interactive, and competitive learning atmosphere. By prompting students to actively listen and identify correct answers on their bingo cards, these games foster attentiveness, quick thinking, and pattern recognition. Additionally, bingo games can be effortlessly tailored to accommodate a variety of subject areas, difficulty levels, and learning preferences, making them a versatile and adaptable tool for reinforcing new concepts in the classroom.
The benefits of incorporating bingo games into math classrooms are numerous, including:
Builds a sense of community and camaraderie in the classroom.
Provides opportunities for positive reinforcement and celebration of achievements.
Helps to develop strategic thinking and decision-making abilities
Allows for easy monitoring of student progress and understanding.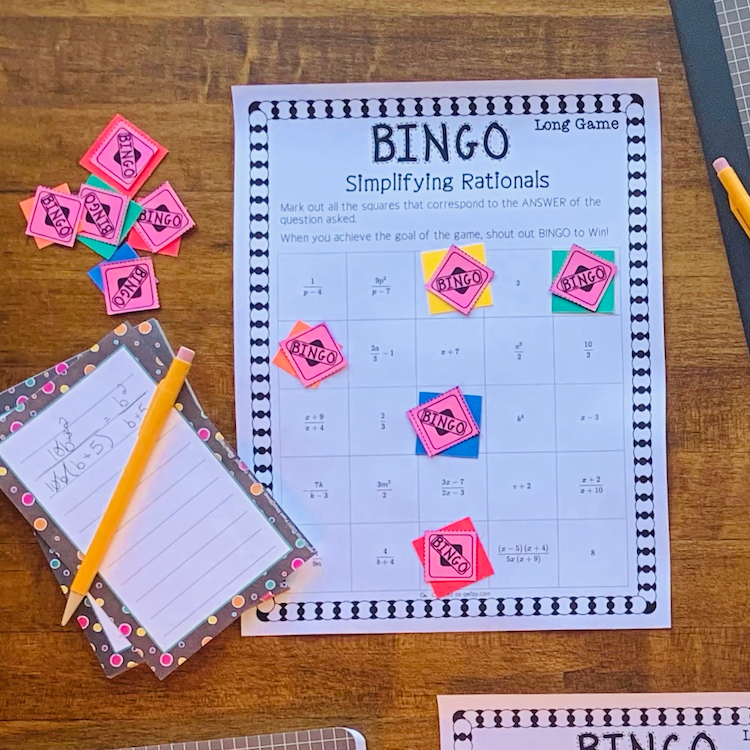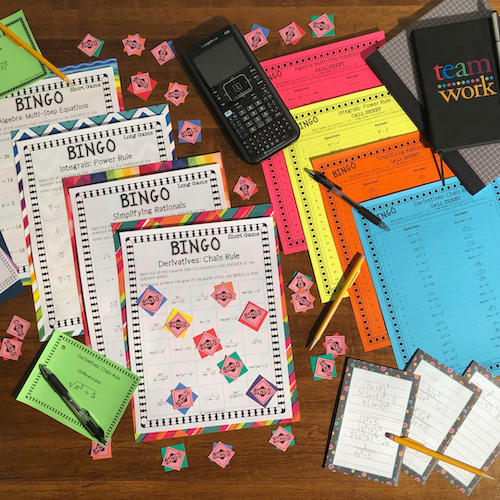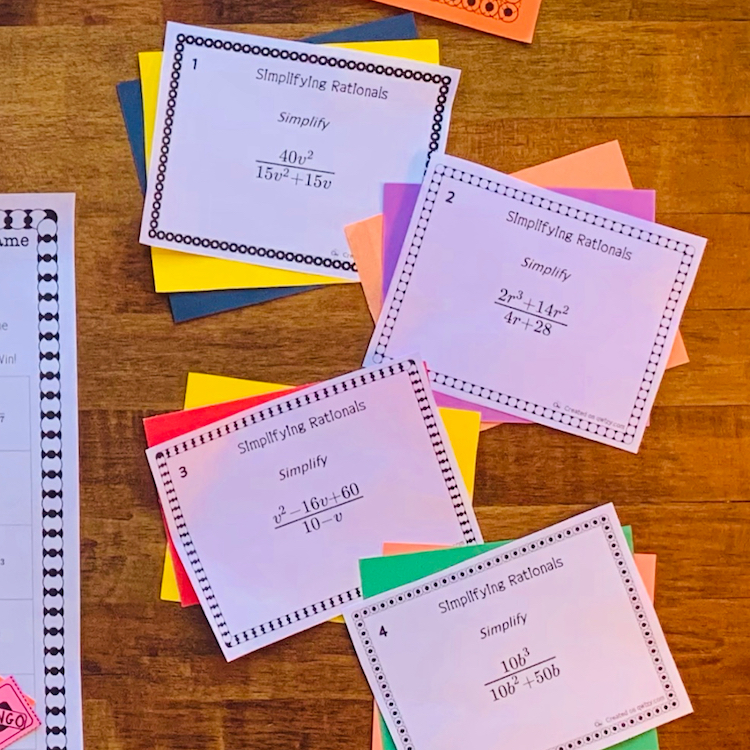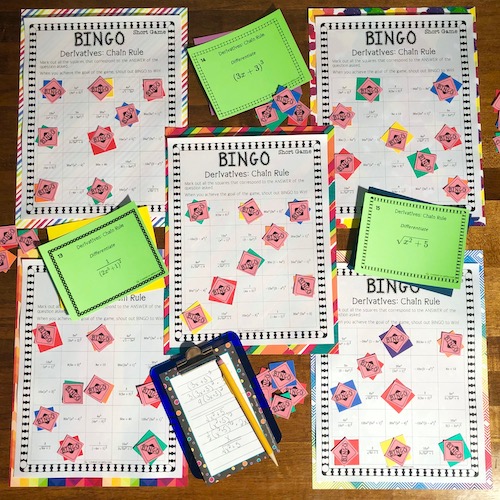 Each Game Has
.
Bingo Cards
Pick one of
.
Ways To Play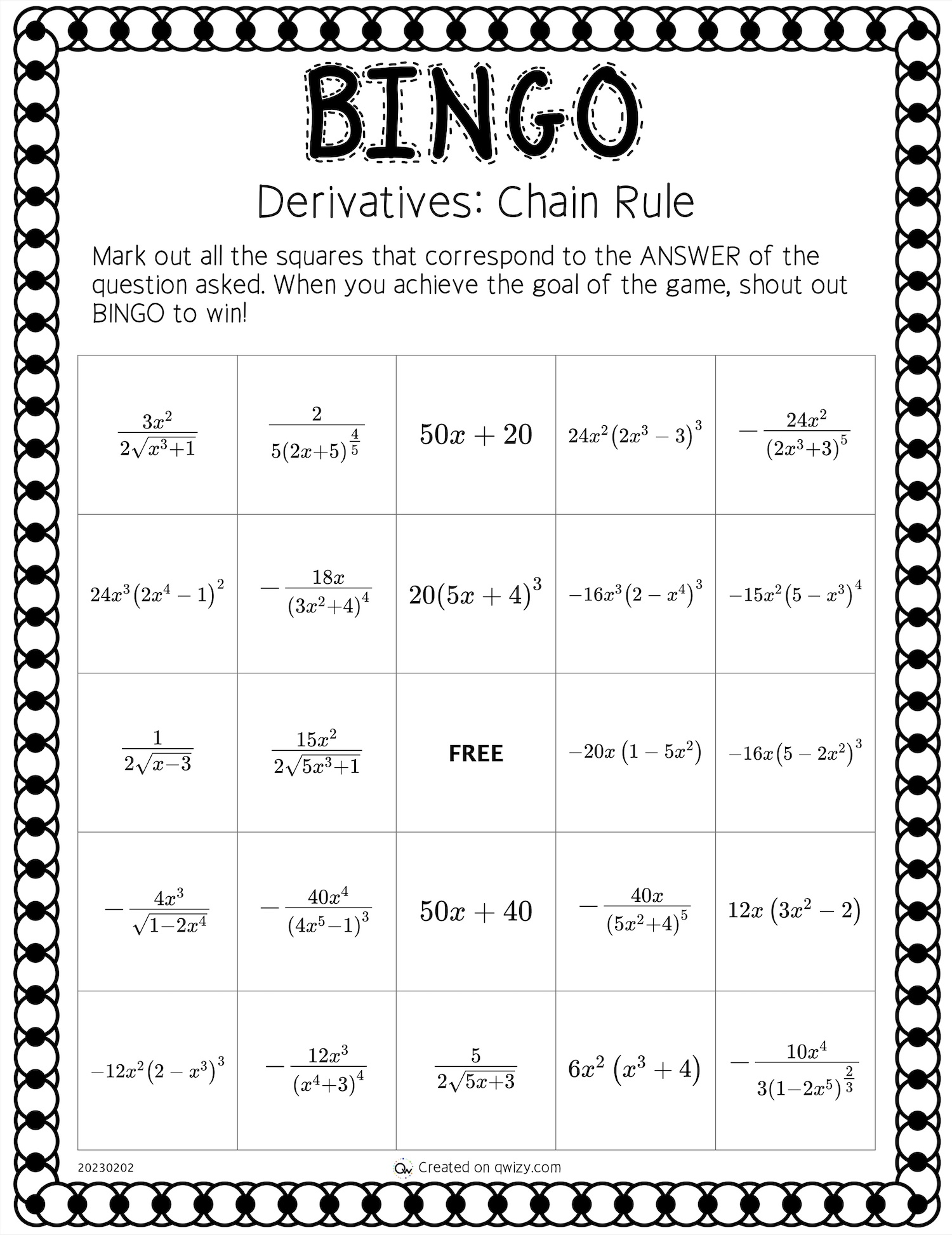 Discover the treasures hidden within!
Every BINGO Game Includes
Expertly Created Resources
Enjoy visually stunning worksheets with hand-crafted custom fonts, professional typesetting, and crystal clear clarity.
Printable Resources
2 Sets of 50 Unique BINGO cards
1 Page of 80 Marking Chips
2 Sets of Question Cards
1 Teacher Call Sheet
65+

BINGO Games

Select from the diverse array of math concepts.
2nd-12th

Grade Curriculum

Games range from 2nd Grade Math up to AP Calculus.
Multiple

Versions

Every product includes two game variations: a short version & a long version.
Take a Sneak Peak
Browse the
exhilarating


array of BINGO Games

Immerse yourself in the thrill of Qwizy's BINGO games through our live preview, guaranteeing an ideal match for your educational requirements and a charming enhancement to your classroom materials. Moreover, you can peruse all the questions in each product, confirming flawless integration with your curriculum standards and specific learning goals.
See How The BINGO Games Work
View All Questions Before You Buy
Discover Additional Games For Future Use