Announcement
Qwizy: The Ultimate Solution for Engaging Math Activities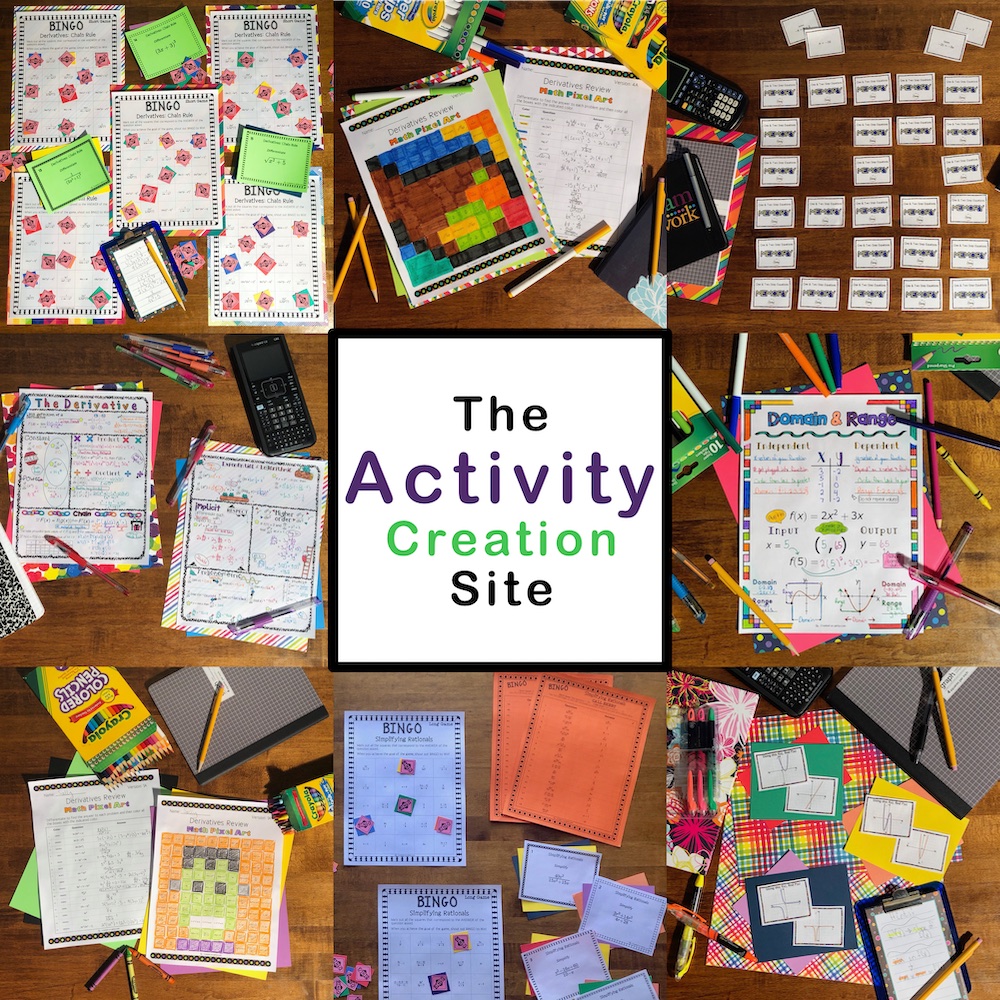 Hey there fellow teachers! Welcome to my first official blog post! As an educator of almost a decade, I've discovered something amazing that led to the creation of Qwizy - a site filled with fun and engaging educational activities for students!
Looking back on my teaching journey, I noticed significant changes in my teaching style and techniques throughout the years. It dawned on me that cramming information into my students' brains isn't always the most effective way to teach them. In fact, they need to experience the content themselves to truly understand and retain it. That's when I realized that incorporating exciting activities and explorations is key to sparking their curiosity and interest in the concepts they're learning.
I understand that it can be time-consuming for teachers to come up with unique activities for every lesson, especially with all the other responsibilities that come with the job. That's why I created Qwizy - to provide teachers with quick and easy-to-use generators that can create various math activities like BINGO Games, Pixel Art Activities, Memory Games, and more! With our generators, you can cut down on prep time and focus on how and when to use these activities to make learning more engaging and effective for your students.
Our activities are not just created to fill extra time in your classroom. They're specifically designed to give your students the opportunity to learn and understand the material on their own, without a teacher constantly explaining each step along the way. This allows students to work through the concepts at their own pace and encourages them to become curious learners.
So what are you waiting for? Check out our TPT store and start creating exciting and engaging activities for your students today! For a more detailed description of each activity we currently offer, keep reading below!
Pixel Art sets are perfect for adding some fun and creativity to your math lessons. Each set contains 105+ activity pages that cover a range of math topics, such as fractions, decimals, and algebraic expressions. Students answer math problems and then color in their mystery grid to reveal one of 21+ different pictures! The sets are digital-ready, so you can easily use them in Google Classroom. Plus, with our generator, you can quickly create your own custom Pixel Art sets, perfect for your unique teaching needs.
Matching games are a fun and effective way to help your students practice important math skills. Our matching games cover topics such as geometry, multiplication, and division. Each set includes 15 unique cards with math problems and their corresponding answers. Students take turns flipping over cards to find matches and practice recall skills. With our generator, you can create custom matching games for any math topic you are teaching!
Our BINGO Games are perfect for engaging your students while reviewing important math concepts. Each set includes 50 unique BINGO cards, two versions (short and long) and question cards for easy teacher-led play. You can use the BINGO games to review a variety of math topics, such as addition, subtraction, and division. Plus, our generator allows you to easily create custom BINGO games to fit your specific classroom needs.
Our Jeopardy Quiz Games are a fun and interactive way to review math concepts with your students. Each game includes 25 questions and 5 categories covering topics such as geometry, algebra, and statistics. You can use the games as a formative assessment or review session, and they are perfect for individual or group play. Our generator also allows you to create custom Jeopardy Quiz Games for any math topic you are teaching.
Sketch Notes are a unique and engaging way to help your students take notes during math lessons. Our Sketch Note sets include PowerPoint presentations for easy teacher-led instruction and notes pages for students to color and fill in. Students will love the fun and creative format of the notes, and you'll love how they help reinforce important math concepts. Our generator also allows you to create custom Sketch Notes for any math topic you are teaching.