Activities
Match Your Way to My Heart: Qwizy's Valentine's Day Math Matching Games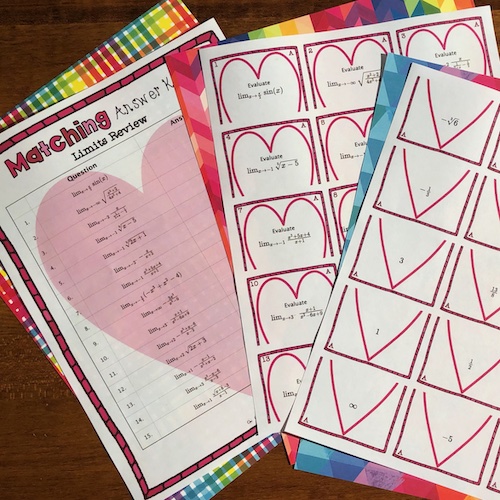 Looking for a Valentine's Day math activity that is both fun and engaging for your students? Look no further than Qwizy's Valentine's Day Matching Games! These games are not only enjoyable for your students, but they also encourage collaboration and conversation in your math classroom, making for a more dynamic and exciting learning environment.
With multiple versions of each card set, you can easily differentiate your instruction to meet the needs of all your students. One way to use Qwizy's Valentine's Day Matching Games is to provide different versions of the matching card sets to each group or student in your classroom. This promotes both individual work and collaboration, as students are forced to ask for help from their peers when they get stuck on a problem, rather than simply copying their neighbor.
Another way to use the matching games is to set them up as stations around your classroom, with students assigned a partner to work with. They then rotate around the stations, matching up each set and getting it checked before moving on to the next one. This allows for accelerated students to challenge themselves with more difficult problems, while struggling students can work to match up at least two sets correctly on their own.
Each Valentine's Day Matching Game, sold on TPT, contains 5 different Matching Card sets for you and your students. Math concepts range from 2nd grade math all the way up to 12th grade. And if you're looking for more engaging Valentine's Day activities for your math class, be sure to check out our Valentine's Day Math Pixel Art Mystery Pictures, which have received rave reviews from teachers for their effectiveness and ability to encourage math talk in the classroom. Let's check out a few of Qwizy's Valentine's Day Matching Games so you can see a sampling of what we have to offer:
Valentine's Day: Derivatives Exponents and Logs Matching Game include all you need to host an engaging coloring session and review Exponential and Logarithmic Derivatives! Functions include exponentials of the base e and other constants, natural logarithms, and additional logarithms of varying bases for the students to differentiate using Exponential and Logarithmic Derivatives and the Chain Rule.
Valentine's Day: Adding and Subtracting Positive & Negative Integers Matching Game is the perfect activity for your students to sharpen their understanding of the addition and subtraction of integers! Students will be asked to evaluate the addition and subtraction of expressions containing positive and negative numbers ranging from 0 - 50.
Valentine's Day: Systems of Equations Matching Game is the perfect activity for your students to sharpen their understanding of solving systems. The systems of linear equations include 2 variables, x & y. All solutions are integers expressed as points (x, y). Equations are written in standard form, slope intercept form, and also completely mixed up.
Valentine's Day: AP Calculus SUPER MEGA BUNDLE Matching Games has all you need to review DERIVATIVES and INTEGRALS at the same time!
Valentine's Day: Algebra Simplifying Polynomials Level 2 Matching Game is the perfect activity for your students to sharpen their understanding of Addition, Subtraction, and Multiplication of Polynomials! Functions include monomials, binomials, and trinomials for the students to Add, Subtract, and Multiply with a maximum degree of 5.
For more activities and Valentine's Matching Games check out our store on TPT. Also, join our newsletter (link in footer) for frequent news and updates. You will receive newsletters with exciting math content and curriculum ideas in addition to informing you about when we have sales or special offers.